SRK Has Let Abhijeet Bhattacharya Down?
picture credits: https://bit.ly/2OFKLgY
The long lost singing sensation Abhijeet Bhattacharya is again in the news nut surprisingly, not for his work. The singer is back to claim that he was not credited properly in certain movies. SRK starrer movies like "Om Shanti Om" and "Main Hoon Naa" are included in the list and the singer made sure that the Bollywood Badshah shall specifically be addressed for the issue he's trying to present.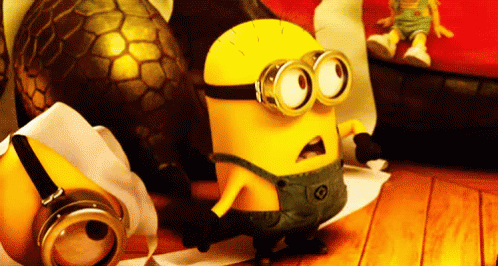 picture credits: https://bit.ly/2ICWxn4
Bhattacharya came out about his grievances against the Bollywood star, Shah Rukh Khan and how that series of event has led him to stop singing for SRK any further. Being quite touchy about the situation further added, "Mera kaam tha superstar banana mere awaz se. Till the time I sang for Shah Rukh, he was a rockstar. When I stopped singing for him - it was me who refused to sing for him - he came down to Lungi Dance." The singer was seen claiming how he was insulted twice by the Farah-Shahrukh crew to empower his thought he said, "spotboys, assistant hair stylist, assistant dressmaker - they credited everybody in the casting except the singers."
picture credits: https://bit.ly/2QwzXPP
This statement hasn't been said for the first time though! He had claimed the same disappointments earlier in an interview in 2012. Abhijeet said, ""I don't know why our filmmakers never give singers due credit. During the end credits of Main Hoon Na, the singers' names appeared right at the end. Worst still, segments were shot with the chaiwalas and dressmen, but not with singers. My family saw the film and felt betrayed. The same happened with Om Shanti Om. And here I am... Shah Rukh Khan's voice! I conveyed my disappointment to Farah Khan and Shah Rukh Khan."
picture credits:https://w.tt/2P7u4Iw[/caption]
Speaking of his agitation between him and Shahrukh Khan, he claimed, "It was a very small reason I stopped singing for Shahrukh. In Main Hoon Na, they showed everyone from a spot boy to everyone else, but the singers. The same thing happened with Om Shanti Om. Stars sang Dhoom Tana. It was my voice. But it wasn't shown anywhere." To that he further added "The self-respect was hurt. Why should I ask them to add my name? The problem is I don't lack anything. So why should I ask for this?" When the singing star was asked if he plans to patch up with the situation and forget about the past he replied, "Sorry bol do! When you can make up with Farah Khan, whose husband tweeted rubbish about you, then there should be no problem with a simple man like me."
picture credits: https://bit.ly/2y23EBc[/caption]
"I have no problems with the number but they have blatantly lifted the main punch line of the music piece from my song, Baje Jo Bansi. Whoever listens to the song can make out the plagiarism since my album is T-Series' highest-selling album. It took me a year to compose that particular punch line," Abhijeet told Hindustan Times. Well, seems like Abhijeet is quite sentimental about his bitter past with The 'Shanti' crew.