AIB Threw Out The Recently Exposed Comedian, Utsav Chakraborty From The Team!!
picture credits: https://bit.ly/2QwHmhL
Seems like the AIB clan and controversies are going hand in hand since a really long time now. If the famous 'AIB Roast' wasn't enough for their controversial trip, here comes another one! A member of AIB who has been associated with the team from quite a time now has been accused of sending sexually explicit messages to women, including the minor girls. The AIB family is openly disapproving of such bizarre behavior. Comedians like Aditi Mittal, Sumukhi Surka, Varun Grover condemn the behavior.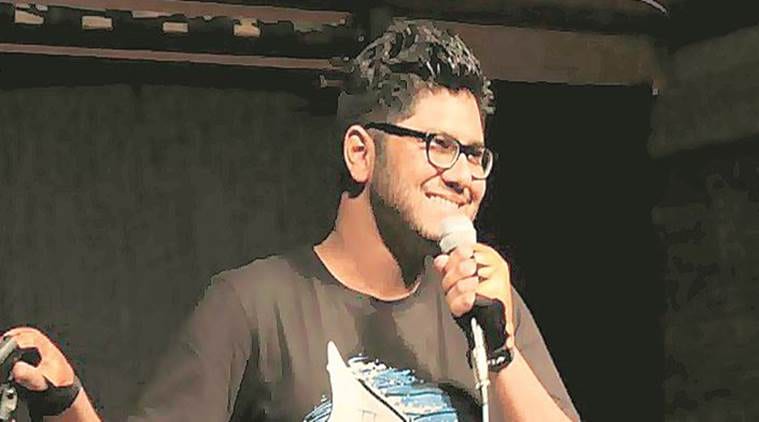 Utsav Chakraborty who is a well-established comedian and YouTuber who has also been featured in few AIB sketches also has been exposed through a loop of twitter thread. A writer-comedian shared several accounts of women who came out in open about the unsolicited behaviour. "I want everyone to know @Wootsaw is a piece of sh*t. He sent me a d**k pic, was creepy, then cried saying I'll ruin his career if I tell others," she wrote on Twitter. "told two of the most influential men in comedy in India" about the incident, but "nothing happened." She added while explaining the dark sides of these big creative industries. "Let me tell you what else he has done with others," she wrote and shared all the details to her knowledge about Utsav's harassing chat screenshot. This writing-comedian initiated her tweet threads after noticing one of Utsav's tweets in which he kinda explained his part on a very light note saying, "Saw this on my timeline, interesting for you to comment on how Indian men harass women. Irony is still alive and thriving. Did they send unsolicited d**k picks or that's safely only your territory? Or like cry after saying you'll ruin their career if you tell others? Or will they also blame that on the girls? The harassment they got that is. Hey Utsav. How many girls have you harassed you vile man? These messages for a young girl I know,"
picture credits: https://bit.ly/2O4OHsi[/caption]
The accused comedian denied all the allegations on twitter saying, "Literally everyone I know has turned against me, and I don't blame them for that, But the whole thing is far more complicated than it appears" and "needs an incredible amount of context," Other known comedians also had something to say about the recent expose. Comedian, Aditi Mittal tweeted, "What's up with this Utsav? Your behaviour has been consistently misogynist for a while and you keep pretending to be woke like your boyfriends at AIB who keep you employed as well. Women don't feel safe around you. What are you doing about this?" following that, another comedian, Kaneez Surka also shared her thoughts about it saying, "Kaneez wrote, "What the actual f**k @Wootsaw? What makes people think you will get away with this behavior? But more importantly, why do you people continue to behave this way?"
Saw this on my tl. Interesting for you to comment on how Indian men harass women

— Mahima Kukreja